The Dead Soxy Mission
...
We Saw The Problem
DeadSoxy started with one question. Why was no one getting a basic men's essential right? We questioned how something so simple could be so difficult to perfect. The dress sock has been long overlooked. Not only are colors and styles limited or outdated, but many products on the market slide down, roll, or bunch—a nuisance during the workday. Nothing out there offers both function and style.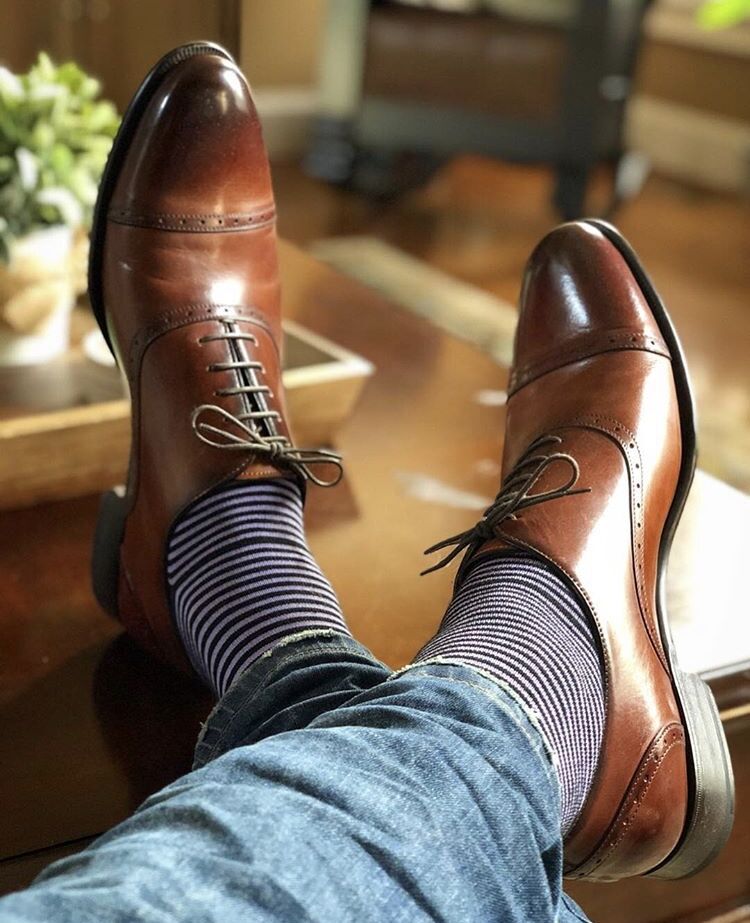 We Developed The Solution
We understand you want something that pushes the boundaries of tradition without compromising functionality. So we set out to create the perfect no-slip sock that's durable, comfortable, and makes you feel confident and soxy.
We threw the rulebook out the window, pushed tradition aside, and started from scratch. We developed our own high-performance fabric that is both luxurious and durable to give you the best fit with a barely-there feel. We tested and retested this technology until we got it perfect. In fact, we're so confident we got it right; we put a money-back guarantee on all our styles.
Our prints, colors, and designs are exclusively designed for your personal style, and aren't found anywhere else.
The DeadSoxy Difference
Smart design, premium fabrics, superior socks. That's it. Gone are the days of the traditional dress sock. It's time to get the base layer right and express your style. The difference is in the details, and it's all about the feeling you get when wearing DeadSoxy.
No-Slip, No B.S. Guarantee
Our socks are specifically designed to not slip or fall during your wear. If you find that our socks aren't functioning properly for your wear, we'll give you a full refund within 30 days of purchase. If you don't love them, we'll give you your money back.
Check Out What People Are Saying
You don't have to believe us – our reviews say it much better than we ever could. We love our customers and all feedback, support, and help in getting the word out over the last few years. We are constantly humbled by our customers, and it excites us to share more cool tech, great fabrics, and amazing collaborations with all of you as often as we can.